Finding That Perfect Home at the Lowest Price
Finding That Perfect Home at the Lowest Price
My name is Jason Polonski and I am a full service professional Realtor in Greater Ottawa area. I would love to help you with a purchase of your next home. I will make this process stress free and the most positive experience possible. I know that your new home must be absolutely perfect for you and your family. I will make sure that your future home will meet your desires, standards, and needs.
I will guide you through comparing towns, neighborhoods, and homes. Point out pros and cons of every property. Recommend properties before you find them on MLS. Explain the purchase contract, disclosures, and other obligations. Schedule private showings at your convenience and much, much more... You will get home you love at the lowest price.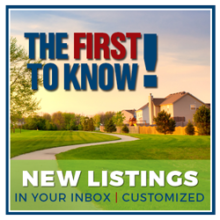 Would you like to receive an email with links to new listings when they become available? Just contact me and we will get you signed up today! After signing up, you can sit back and wait for your dream property to hit your inbox. I will do all the work. This service is absolutely free and there are no obligations.
Any information that you provide remains CONFIDENTIAL and will not be disclosed to 3rd parties
Can't say enough positive about Jason. His experience, knowledge of home deals, hard work, enthusiasm, honesty had made our experience of buying a home stress free. He explained to all legal aspects as well as all the pluses and minuses of the house and the neighborhood. Ones again we would like to thank you Jason.